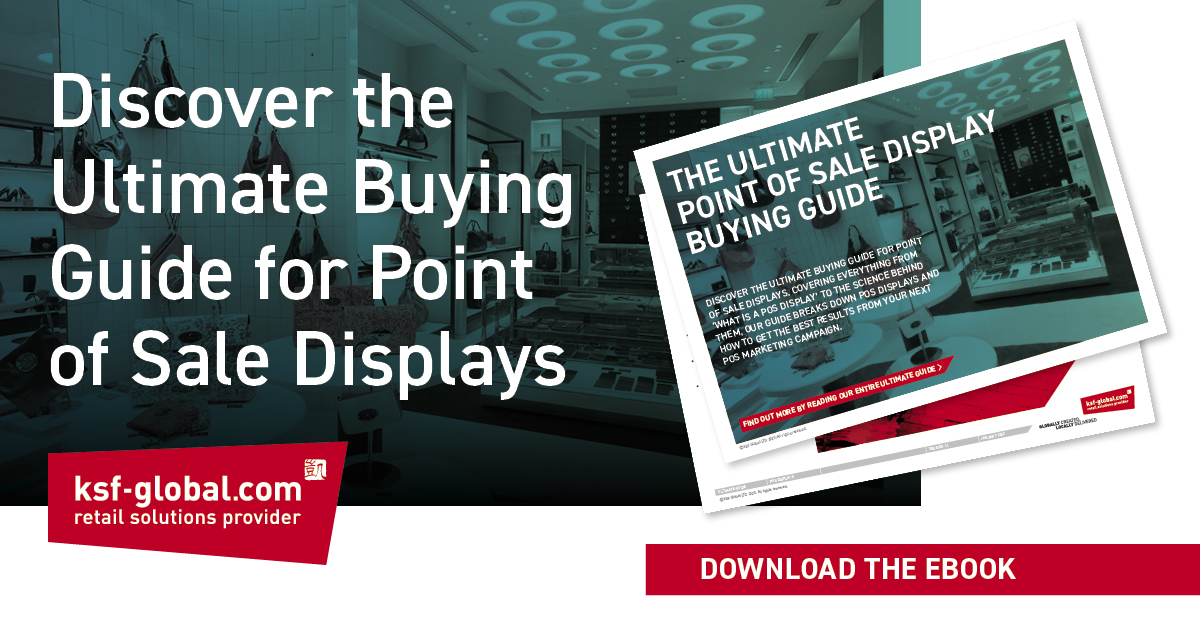 Are you looking for a way to boost sales and leverage impulse purchases? Finding the perfect point of sale display could provide the perfect solution.
Point of sale or POS displays help you grab customers' attention during the checkout process and remind them about essential add-on purchases like batteries or an irresistible chocolate bar.
Research shows that POS displays can maximise sales by as much as 68%.
But, before you buy a point of sale display, it's important to understand the underlying concepts of what makes customers' purchase, the different types of POS displays available and how you can integrate them into your next product campaign.
What You'll Learn in Our Point of Sale Display Buying Guide
Our point of sale buying guide covers:
What is a POS Display? Discover the difference between a POS and POP display and why point of sale displays are important.

How Do POS Displays Work? Learn more about impulse purchases and how you can leverage customer psychology to increase conversions.

Things to Consider Before Buying a POS Display. Take a moment to reflect on your marketing goals, audience, display positioning and underlying message before purchasing.

Types of POS Displays. Explore the available options including gondolas, dump bins, freestanding units and much more. POS Display Materials.

Compare the different choices in materials and find out the pros and cons of acrylic, cardboard, wood and metal POS displays.

Creating a POS Display Marketing Strategy. Get the most of your new POS display with these helpful tips & tricks on successfully integrating your point of sale display into your marketing strategy.

Examples of POS Displays. Discover how we helped Unicorn design a point of sale display to meet their specific requirements and promote their new line of products.